FEDERAL CRIMINAL DEFENSE ATTORNEY IN THE SOUTHERN AND NORTHERN DISTRICTS OF OHIO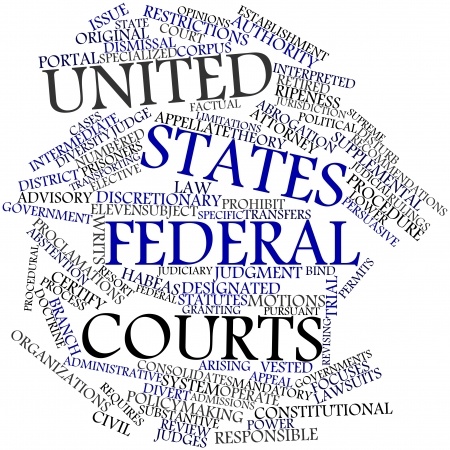 While the average Ohio defense attorney may be qualified to represent the typical client charged in a state court with "local charges," few attorneys have the expertise to represent individuals who have received the dreaded "target letter" from the United States Attorney's Office or have been indicted or formally charged for a federal offense in the United States District Court. Criminal defense practice in the federal courts requires a significantly different skill set. To defend a client in a criminal prosecution, the defense attorney must be familiar with the United States Criminal Code, the United States Sentencing Guidelines, the Federal Rules of Criminal Procedure, and the Federal Rules of Evidence.

The Law Offices of Dennis C. Belli has provided federal criminal defense representation in the United States district courts for the Southern District of Ohio and Northern District of Ohio since 1987. Attorney Belli has defended clients in a wide variety of federal criminal proceedings, including conspiracy cases, controlled substance prosecutions, white collar crime and fraud cases, bank and Hobbs Act robbery prosecutions, and possession and distribution of child pornography cases. He is familiar with the significant differences in state and federal court practice and procedure. He has a good working relationship with federal law enforcement agencies, including the Federal Bureau of Investigation, the Bureau of Alcohol, Tobacco and Firearms, the U.S. Secret Service. the Internal Revenue Service, and the Drug Enforcement Administration. He is well respected by the federal court judiciary and the members of the United States Attorney's Office. If you have received a "target letter" from the United States Attorney's Office or have been named in a federal criminal complaint or indictment, call Attorney Belli immediately at (614) 300-2911 to schedule a no-obligation consultation to discuss your situation.

Our Law Firm Provides Criminal Defense Representation in Cases Involving the Following Types of Federal Charges:
Securities Fraud
Misprision of a Felony
Assaulting a Federal Officer
Bribing a Public Official
Conspiracy
Counterfeiting
Forgery
Smuggled Goods
Escape
Arson
Extortion
Aggravated Identity Theft
Cyberstalking
Unauthorized Computer Access and Hacking
Homicide (First and Second Degree Murder, Voluntary and Involuntary Manslaughter)
Interstate Kidnapping
Fraud (Mail Fraud, Wire Fraud, Bank Fraud, Mortgage Fraud)
Obstruction of Justice
Perjury
Theft of Mail
Interference with Commerce by Threats or Violence (Hobb's Act Violations)
Illegal Gambling Operations
Money Laundering
Bank Robbery
Burglary
Receipt and Transportation of Stolen Vehicles and Property
Transporting an Individual, Including a Minor, for Prostitution or Other Sexual Activity
Income Tax Evasion and Filing a False Income Tax Return
Distribution of, and Possession with Intent to Distribute, Controlled Substances

Felon in Possession of a Firearm
Possessing, Carrying, Using Firearms During Drug Trafficking Offense or Offense of Violence

Armed Career Criminal Violations

Failure to Register as a Sex Offender

Our Law Firm Provides a Broad Range of Federal Defense Services Including:
Target Letter Counseling and Advice (Counseling regarding the decision to negotiate with United States Attorney prior to indictment)

Proffer Representation (Preparation and planning for "off-the-record" interview with United States Attorney and case investigators)

Pre-Charge Plea Negotiations (The United States Attorney's Office is frequently agreeable to discussing case resolution prior to formal indictment and arrest)

Grand Jury Witness Representation (Counsel and advice regarding privilege against self incrimination, whether to testify, presentation of exculpatory evidence)

Preliminary Examination Representation (Challenging the existence of probable cause to prosecute)

Detention Hearing Representation (Presentation of evidence to justify release pending trial and/or sentencing)

Plea Agreement Negotiation and Revisions (Structuring the plea agreement to resolve sentencing guideline issues in client's favor prior to the sentencing hearing)

Rule 16 Discovery Demand and Document Review (Examination of the government's evidence and assessment of strength of prosecution's case)

Selection and Development of Defense (Entrapment, entrapment by estoppel, outrageous government conduct, public authority and apparent public authority defense, abandonment and renunciation, good faith, selective prosecution, vindictive prosecution, defense of property, self-defense and defense of others,  duress, and necessity)

Development and Presentation of Expert Testimony (selection and hiring of expert witnesses to rebut the government's evidence and create reasonable doubt)

Trial Preparation and Representation (Jury selection, cross-examination, trial briefs, special jury instructions, closing argument, motions for judgment of acquittal)
Post-Verdict Motions (preparation of motions for new trial  and post-verdict judgment of acquittal)

Preparation of Defense Sentencing Memorandum (Arguably the most important defense document for a favorable sentence)
Direct Appeal (Filing of notice of appeal to the Sixth Circuit Court of Appeals)
Section 2255 Petitions (a companion procedure to the direct appeal for obtaining relief from a guilty verdict or unreasonable sentence)

Dennis C. Belli
Attorney at Law

536 South High Street

Floor 2

Columbus, OH 43215
(614) 300-2911
Ohio and Federal Practice Areas:
Criminal Defense
Federal Defense

OVI/DUI/Traffic Defense
Criminal Appellate Representation
Featuring:
After-Hours and Weekend Appointments
Affordable Flat Rates
Credit Cards Accepted
Personal Attention
Prompt Return of Telephone Calls

Serving the Criminal Defense Needs of:

Franklin County, Clark County, Delaware County, Fairfield County, Licking County, Madison County, Pickaway County, Ross County, and Union County
Municipalities of Columbus, Bexley, Blacklick, Canal Winchester, Circleville, Delaware, Dublin, Gahanna, Grandview Heights, Grove City, Groveport, Hilliard, Lancaster, Lewis Center, London, Marble Cliff, Minerva Park, New Albany, Obetz, Pataskala, Pickerington, Plain City, Reynoldsburg, Springfield, Upper Arlington, Valleyview, West Jefferson, Westerville, Whitehall, and Worthington
Federal Districts of the Northern District of Ohio (Cleveland, Akron, Youngstown, and Toledo) and Southern District of Ohio (Columbus, Dayton, and Cincinnati)