Criminal Defense Overview
/
COLUMBUS AND OHIO CRIMINAL DEFENSE ATTORNEY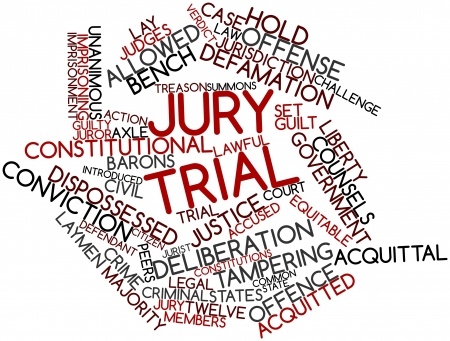 The legal process can be perplexing and intimidating. If you have been charged with an offense, Ohio criminal defense lawyer Dennis C. Belli can review your case, explain your options, and plan a strategy to achieve a satisfactory outcome. The Law Offices of Dennis C. Belli provides quality criminal defense representation in all Ohio trial courts including the court of common pleas, municipal court, environmental court, drug court, and mayor's court. Attorney Belli has represented clients against a broad range of criminal charges, including felonies and misdemeanors. He has extensive experience with jury trials, bench trials (jury-waived), motion hearings, suppression hearings, and revocation hearings. If you need the services of a qualified Ohio lawyer, please call (614) 300-2911 to arrange a meeting with Attorney Belli to discuss your case and legal representation.

The Law Offices of Dennis C. Belli Represents Clients Charged with the Following Types of Criminal Offenses:

Homicide Offenses (Aggravated Murder, Murder, Voluntary and Involuntary Manslaughter, Reckless Homicide, Negligent Homicide, Aggravated Vehicular Homicide)
Assault Offenses (Felonious Assault, Aggravated Assault, Aggravated Vehicular Assault, Vehicular Assault, Negligent Assault, Aggravated Menacing, Menacing by Stalking)
Kidnapping and Extortion Offenses (Kidnapping, Abduction, Unlawful Restraint, Extortion and Coercion)
Sex Offenses (Rape, Sexual Battery, Unlawful Sexual Conduct with a Minor, Gross Sexual Imposition, Sexual Imposition, Importuning, Voyeurism, Public Indecency, Prostitution and Compelling Prostitution, Procuring and Soliciting, Possession and Distribution of Child Pornography, Pandering Obscenity)
Arson and Vandalism Offenses (Aggravated Arson, Arson, Vandalism, Criminal Damaging, Criminal Mischief, Terrorism and Terroristic Threats)
Burglary Offenses (Aggravated Burglary, Burglary, Breaking and Entering, Criminal Trespass)
Robbery Offenses (Aggravated Robbery and Robbery)
Theft and Fraud (Theft and Aggravated Theft, Theft in Office, Unauthorized Use of a Vehicle, Passing Bad Checks, Misuse of Credit Cards, Forgery, Criminal Simulation, Mortgage Fraud, Medicaid Fraud, Tampering with Records, Defrauding Creditors, Workers' Compensation Fraud, Identity Fraud)
Gambling Offenses (Gambling, Operating a Gambling House and Public Gaming)
Offenses Against the Public Peace (Aggravated Riot and Riot, Disorderly Conduct, Misconduct at an Emergency, Inducing Panic, False Alarms)
Offenses Against the Family (Domestic Violence, Endangering Children, Felony Non-Support, Interference with Custody, Contributing to Delinquency and Unruliness)
Offenses Against Justice (Bribery, Intimidation, Perjury, Tampering with Evidence, Falsification, Obstructing Justice, Obstructing Official Business, Resisting Arrest. Failure to Comply, Escape, Illegal Conveyance of Weapons or Drugs into Detention Facility)
Weapons Offenses (Carrying a Concealed Weapon, Improper Handling of a Firearm in a Vehicle, Having a Weapon Under Disability, Improper Discharge of a Firearm into a Habitation, Unlawful Possession of a Dangerous Ordnance)
Conspiracy and Corrupt Activity Offenses (Conspiracy and Attempt, Engaging in a Pattern of Corrupt Activity, Participating in a Criminal Gang)
Drug Offenses (Possession of Controlled Substances and Counterfeit Controlled Substances, Trafficking in Controlled Substances and Counterfeit Controlled Substances, Corrupting Another with Drugs, Illegal Manufacture, Possession of Drug Paraphernalia and Drug Abuse Instruments, Illegal Processing of Drug Documents, Deception to Obtain Dangerous Drugs)
The Law Offices of Dennis C. Belli Provides a Broad Range of Criminal Defense Services Including:

Initial Appearance and Arraignment Representation
Bail/Bond and Modification Hearings



Discovery Request and Review (Obtaining, reviewing, and evaluating the prosecution's evidence against you)

Plea Negotiations and Bargaining (Discussions with prosecutor for purposes of exploring a favorable resolution of your case without a trial)

Request for Mental Status Examinations (Competency to stand trial and sanity at time of offense)
Employment of Private Investigator (Selection of, and coordination with, private investigator with objective of uncovering favorable evidence and challenging unfavorable evidence)

Employment of Expert Witnesses (Selection of, and, coordination with, expert witnesses, such as DNA expert, accident reconstruction specialist, forensic scientist, etc., who can contradict the prosecution's experts and establish reasonable doubt)

Arrangements for Private Lie Detector Testing (Although polygraph evidence is generally not admissible in court proceedings, favorable results may influence the prosecutor's decision to pursue a criminal charge or can assist in plea bargaining)

Pretrial Challenges to Jurisdiction, Venue, Double Jeopardy, and Compliance with Speedy Trial Statutes (Analyzing grounds for dismissing case before trial)

Pretrial Motions to Suppress Physical Evidence, Statements, and Tainted Identifications (Pretrial challenges to the admission of evidence from illegal search and seizure, Miranda violations, forced or coerced confessions, and illegal photo identifications, showups, and lineups)

Pretrial Motions for Separate Trials

Affirmative Defense Planning and Preparation (Self Defense, Entrapment, Intoxication Defense, Duress, Blackout, Necessity, Insanity, Extreme Emotional Distress, Expiration of the Statute of Limitations)
Trial Representation (Jury selection and challenges, opening statements,

cross-examination of prosecution witnesses

, subpoenaing and examination of defense witnesses, preparation of jury instructions, closing arguments
Motions to Dismiss and For Acquittal
Motions for New Trial (Requests for a new trial due to newly discovered evidence, juror or prosecutorial misconduct, irregularity in the proceedings)

Preparation for Sentencing and Sentencing Memorandum
Judicial Release Motions (A statutory procedure to obtain early release from a prison sentence)

Timely Filing of Notice of Appeal (For further information about the appeal process, go to my Criminal Appeals page)
Probation Revocation Proceedings
Applications for Sealing of the Criminal Record (commonly called expungement)

Over 30+ Concepts
Alternatively, when you select a text box a settings menu will appear.
Dennis C. Belli
Attorney at Law

536 South High Street

Floor 2

Columbus, OH 43215
(614) 300-2911
Ohio and Federal Practice Areas:
Criminal Defense
Federal Defense

OVI/DUI/Traffic Defense
Criminal Appellate Representation
Featuring:
After-Hours and Weekend Appointments
Affordable Flat Rates
Credit Cards Accepted
Personal Attention
Prompt Return of Telephone Calls

Serving the Criminal Defense Needs of:

Franklin County, Clark County, Delaware County, Fairfield County, Licking County, Madison County, Pickaway County, Ross County, and Union County
Municipalities of Columbus, Bexley, Blacklick, Canal Winchester, Circleville, Delaware, Dublin, Gahanna, Grandview Heights, Grove City, Groveport, Hilliard, Lancaster, Lewis Center, London, Marble Cliff, Minerva Park, New Albany, Obetz, Pataskala, Pickerington, Plain City, Reynoldsburg, Springfield, Upper Arlington, Valleyview, West Jefferson, Westerville, Whitehall, and Worthington
Federal Districts of the Northern District of Ohio (Cleveland, Akron, Youngstown, and Toledo) and Southern District of Ohio (Columbus, Dayton, and Cincinnati)